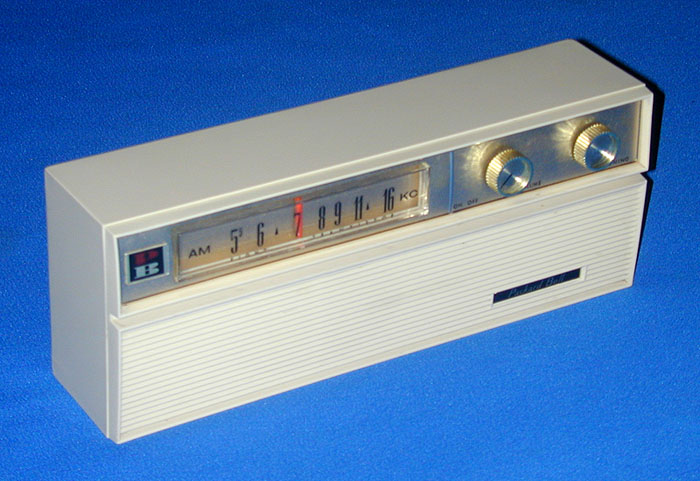 Item 36 -- Packard Bell Radio Model AR-851 (Gilligan radio)
Year: Circa 1965
Dimensions: 12 inches wide
Description/condition: This was the model and color radio used in the Gilligan's Island TV series (see last photo). The show's prop department added an antenna and handle to their radio.
It's condition is excellent with only small scratches on the battery compartment door. The volume control is a little scratchy when adjusting (it could use some contact cleaner), otherwise the radio works fine. The chassis, including the battery compartment, has no corrosion. This is a battery-only radio using four D-cells (not included).
Price: SOLD
If you have any question please email paul@pontrello.com or call Paul Pontrello 425-345-6083
Click on a photo to enlarge, then click CLOSE to choose another photo or click NEXT or PREV to view others.