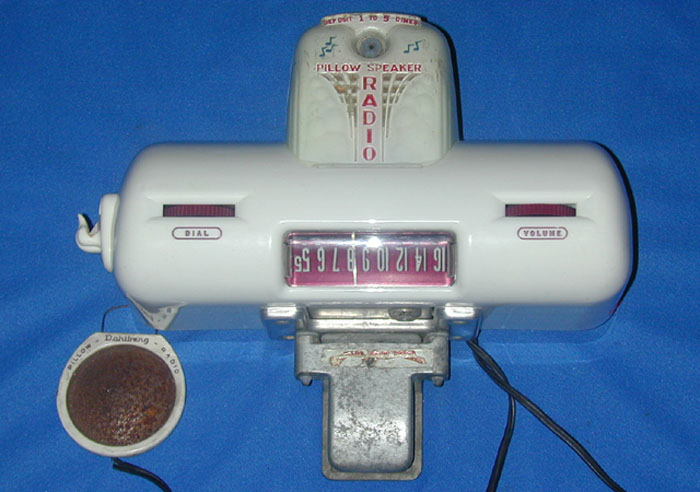 Item 35 -- Dahlberg Pillow Speaker Pay Radio Model 4130-D1
Year: Circa 1955
Dimensions: 13 inches wide
Description/condition: The Dahlberg Pillow Speaker Radio is prized by collectors, especially when the case is in as good a condition as this one. I'm offering this radio for someone who will check out the electronics, replace the pillow speaker wire and clean up the speaker grille. With that, it will have a much higher value than what I'm asking. I have not plugged the unit in.
This model was made circa 1955 (Ser. No. 23739) as a pay-to-play radio by inserting from 1 to 5 dimes. It clamps to a bed headboard and the dial numbers are purposely inverted so it can be read while in bed. It still has the coin mechanism; with many of them it has been lost.
Price: $200.
If you have any question please email paul@pontrello.com or call Paul Pontrello 425-345-6083