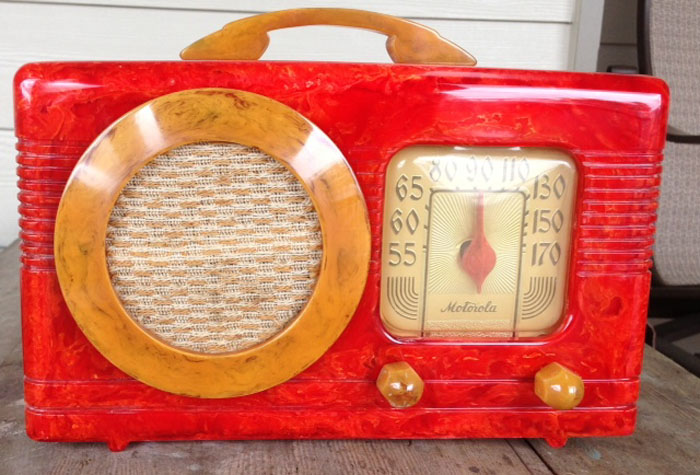 Item 30 -- MOTOROLA Model 50-XC Series
Year: 1940 "Circle Grille"
Color: Tomato red marbled with yellow trim
Dimensions: 10" x 6" x 5"
Description/condition: The red Circle grill is one of my favorites. This is the best one I have ever seen. It is all original and is in great shape. The chassis has been gone through and plays great! The only issue was a tiny sliver on the inside back edge as seen in one of the pictures that I believe was a factory flaw. It has been filled with a drop of color matched resin. This radio has incredible marbling with lots of clear areas. The pictures just can't capture the beauty of this radio.
Price: SOLD
If you have any question please email paul@pontrello.com or call Paul Pontrello 425-345-6083
Click on a photo to enlarge, then click CLOSE to choose another photo or click NEXT or PREV to view others.