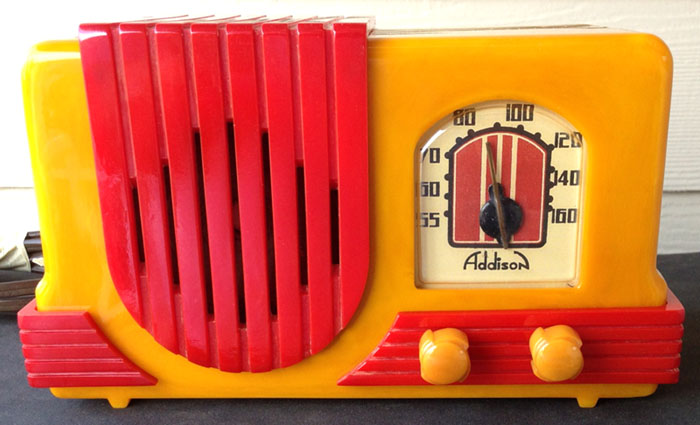 Item 29 -- ADDISON Model 2
Year: 1940 "Baby Addison"
Color: Yellow case with red trim
Dimensions: 10" x 6" x 5"
Description/condition: The Baby Addison is best known for being on the cover of the John Sideli book which is the bible for Catalin Radio collectors. This radio in perfect condition would sell for $5k. The butterscotch marbled case has been repaired. The red waterfall grille is nice though there is a hairline in one of the grooves located on the front bottom. The original dial on this radio was in rough shape so I placed a nice reproduction over the top of it. The knobs are original and the chassis has been gone through and plays great.
Price: SOLD
If you have any question please email paul@pontrello.com or call Paul Pontrello 425-345-6083
Click on a photo to enlarge, then click CLOSE to choose another photo or click NEXT or PREV to view others.