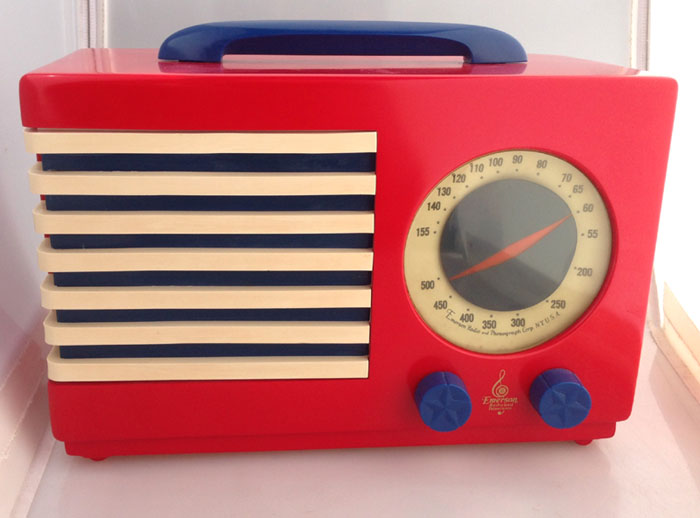 Item 28 -- EMERSON Model 400
Year: 1940 "Patriot"
Color: Red case
Dimensions: 11" x 7" x 5"
Description/condition: The Patriot series red, white and blue were designed by Norman Bel Geddes and are favorites among collectors. This radio case has been repaired. The knobs, plastic dial window and decal are reproductions. The chassis has been gone through and plays great.
Price: $1400.
If you have any question please email paul@pontrello.com or call Paul Pontrello 425-345-6083
Click on a photo to enlarge, then click CLOSE to choose another photo or click NEXT or PREV to view others.